Friends of the Library Present Bill Ervolino, 3/5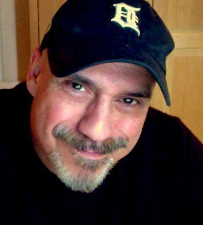 SAVE THE DATE! SUNDAY, MARCH 5, at 2 pm: We are excited to present a visit from Bill Ervolino, a humorist and journalist from the Bergen County-based newspaper, The Record. Bill has also written for a variety of other publications, including The New York Times, The Daily News, Vogue, Entertainment Weekly, Cosmopolitan, and Parents' Choice.
This very amusing speaker is sure to keep you entertained!
Refreshments will be served.
This special event is to say THANK YOU to the members of the Friends of the Roseland Free Public Library, and to welcome new members who would like to join. To RSVP for this free event, please call the Library Circulation Desk at 973-226-8636.